The DKSPORTBOT basketball training machine system has a built-in training mode specially designed by the top NBA basketball training coaches in the United States. It meets the diverse needs of players and coaches in daily training, assists the coaches in improving the quality and efficiency of players' daily training, and can design one according to their own ability needs. A comprehensive training course that combines shooting training, state training, dribbling training, and strength training, which is suitable for yourself, increases the purpose of training, simple and efficient.
Large LCD screen operation interface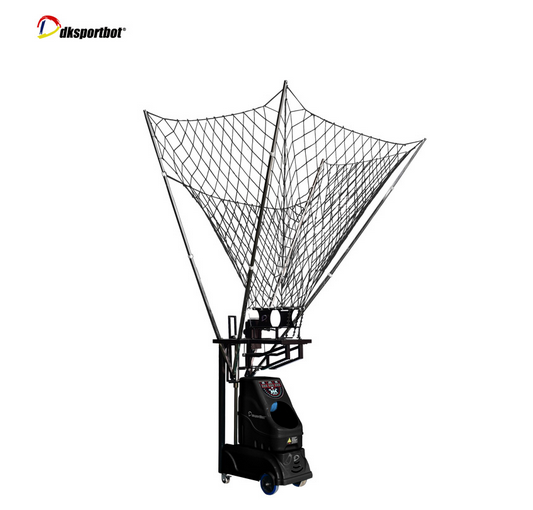 Accurately display your training settings and training data records with concise scroll text. And equipped with a remote control, the coach can remotely control the serve at any time.
19 serving points can be preset
Using the TMS system or the machine operation panel, the serving points that do not need to be set according to the training needs can also be different, to achieve a full range of training (the machine has 20 sets of training modes, including all the training modes built in the standard version)
Skill trainers create or choose a complete training mode
The whole set of modes can include two-point and three-point shooting, free throws and jump shots, dribbles, sprints, etc. At the same time, real-time data feedback is realized, so that coaches and players know where to improve.