In 22th to 25th, SIBOASI have taken part in the 79th China Educational Equipment Exhibition
The following picture is the group photo of SIBOASI officers in China Educational Equipment Exhibition opening ceremony.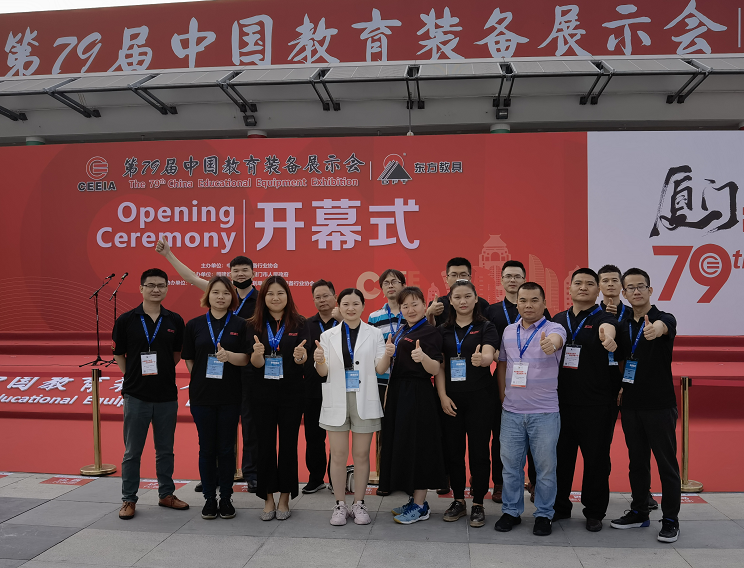 The 79th China Educational Equipment Exhibition held in beautiful seaside city, Xiamen, China.
Every day morning, siboasi sales get up in 6:30, and riding to exhibition center by bike along the sea coast in the leading ship of CEO Wan, and Director Tan.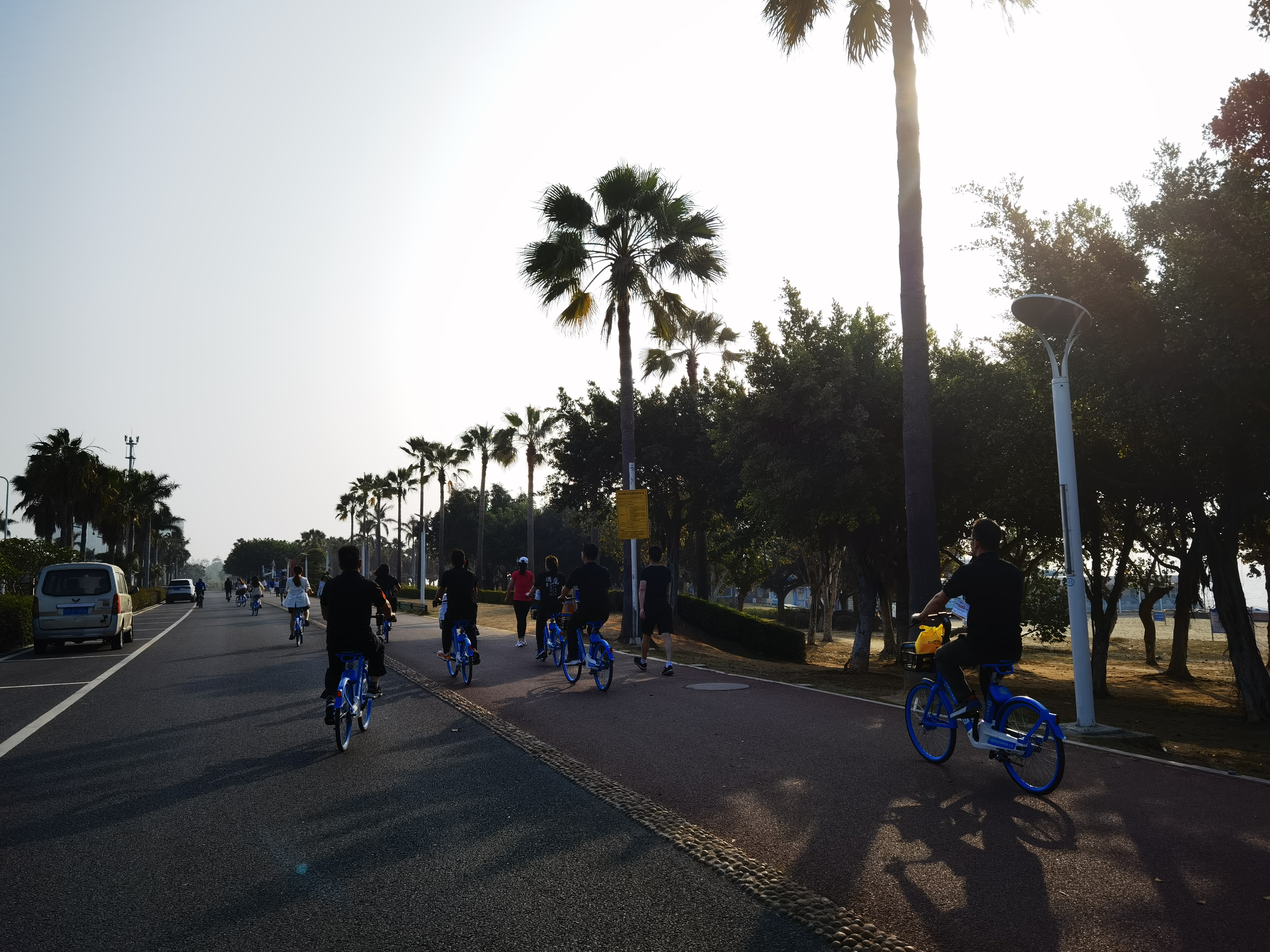 During the exhibition, SIBOASI invited some partner of our company to visit our exhibition booth. Most of them are near Xiamen.
We feel a little pity that we can't invite oversea partner to join us because of the covid-19, hope all our partner are in good health condition.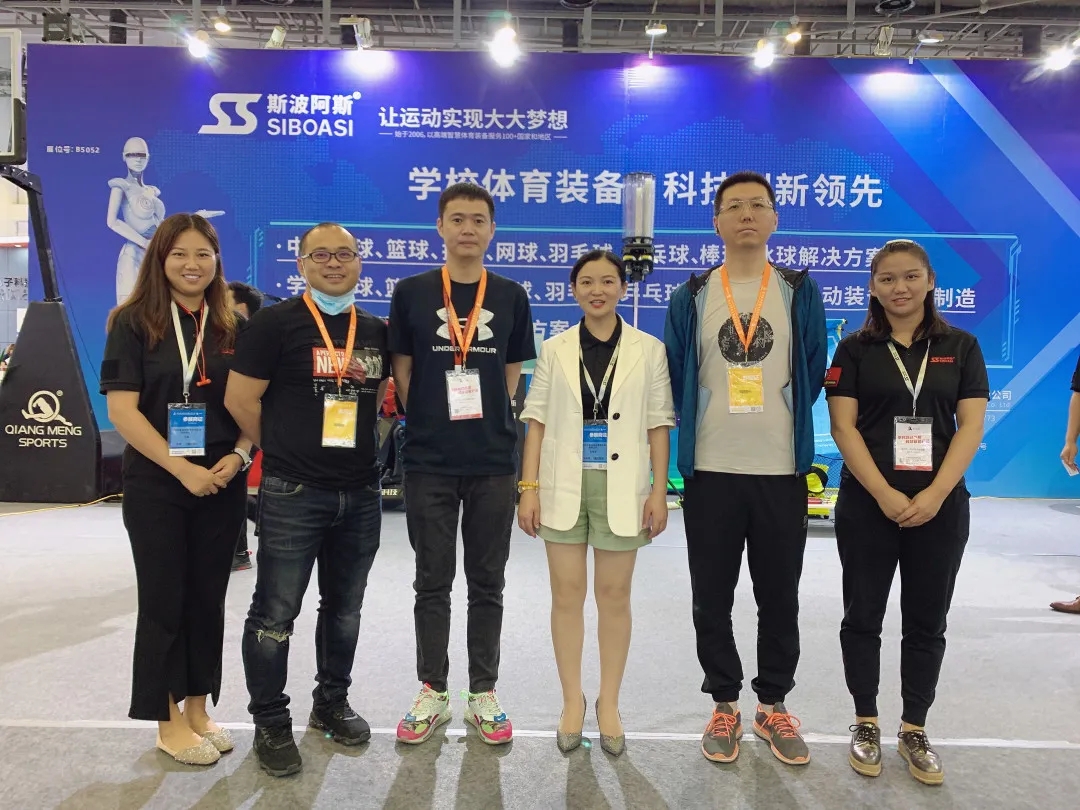 Children are very glad to try our new product Demi Basketball machine.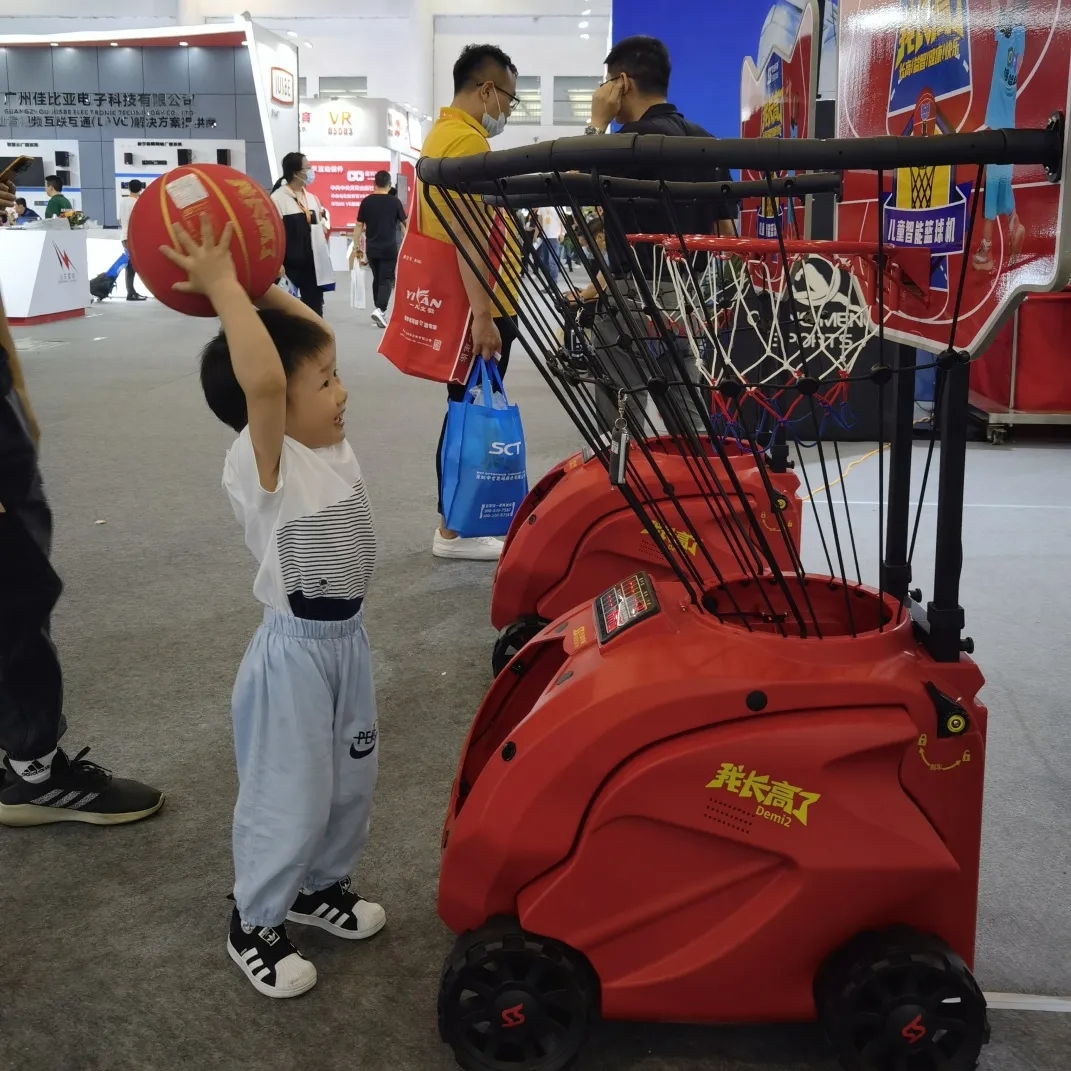 This exhibition, SIBOASI took a badminton machine 4025, a tennis ball machine 4015, two demi kids basketball machine, and a TTS2000 tennis training device suits, a system of China Middle school basket ball testing system.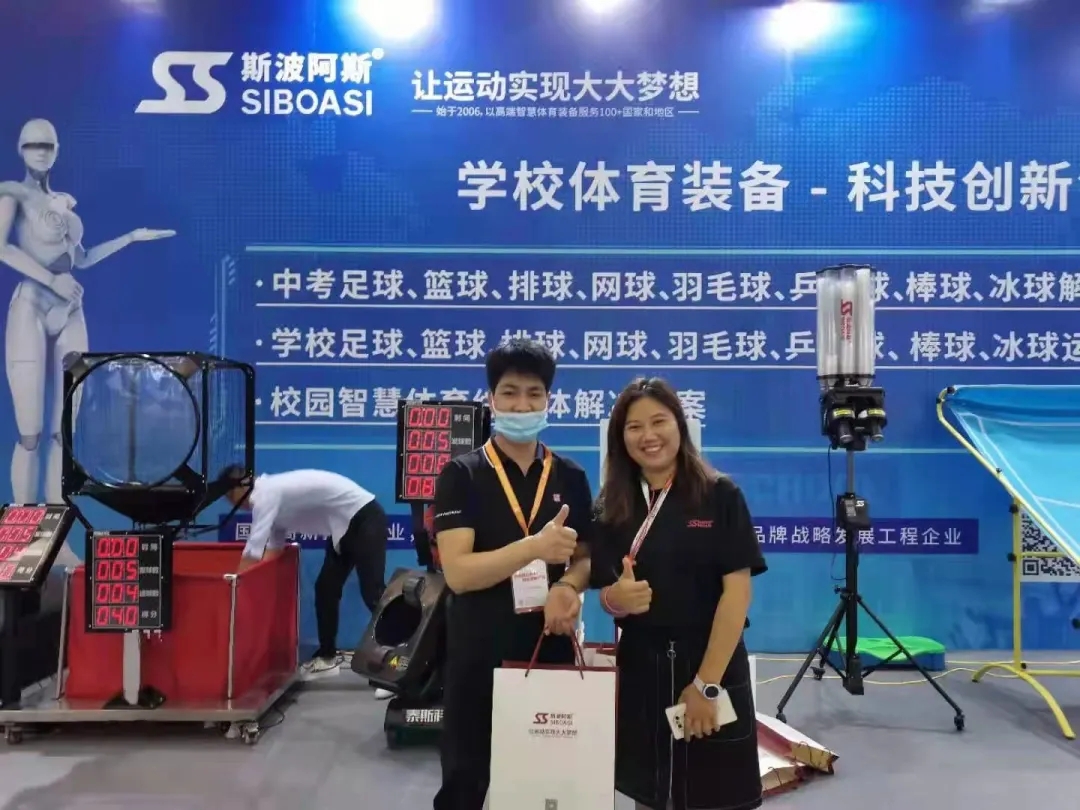 China government are now care the health of citizen very much. Many school and education department all over the country have come to this exhibition to catch the big trends of School PE development.
The following picture is group photo of Bureau of Education member from Humen town, Dongguan City, Guangdong Province, China.
May be some of our fans and follower remember that our company SIBOASI Sports Goods Technology Co.Ltd are also came from Humen town.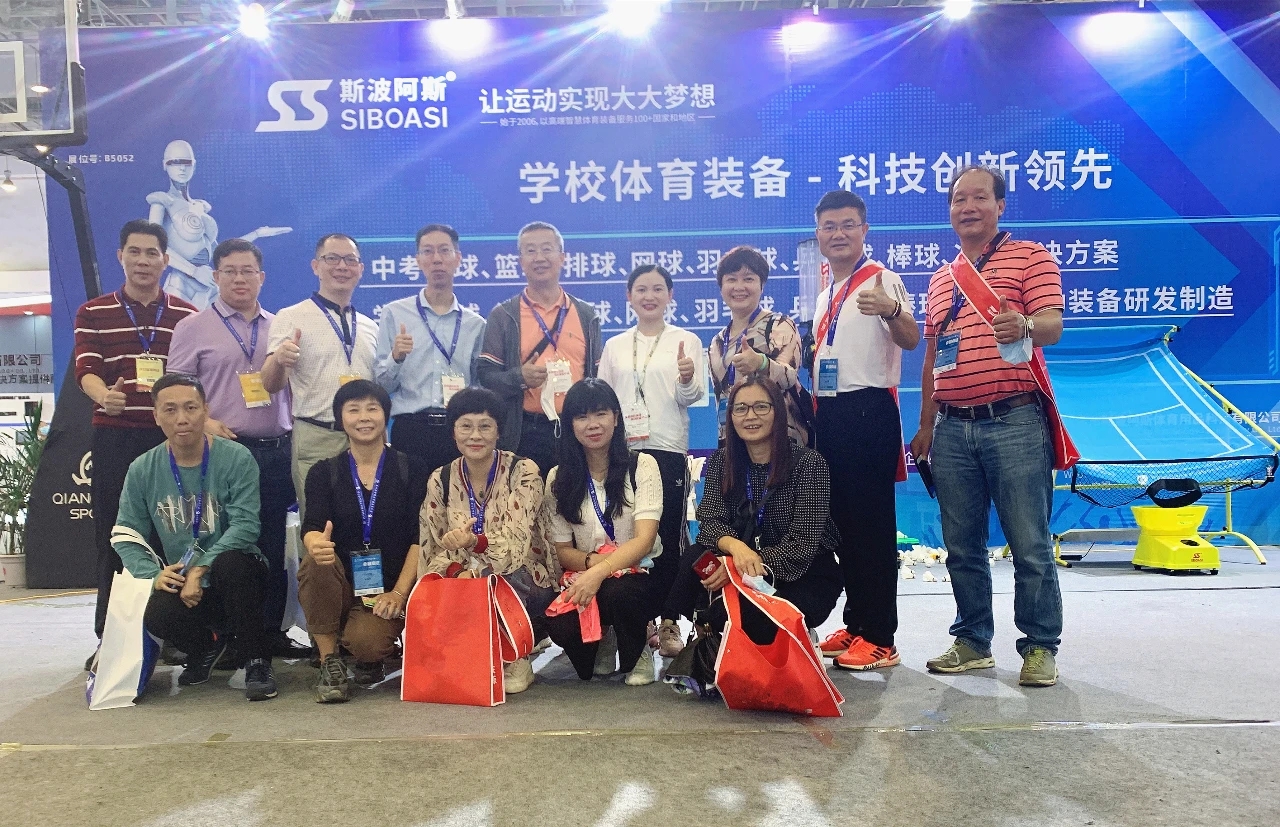 At the same time, many other visitors all over the country was attracted by our products. Some of them are from the very far North part of China, Such as Inner Mongolia Define, Xinjiang Uigur Autonomous Region, and some from Beijing.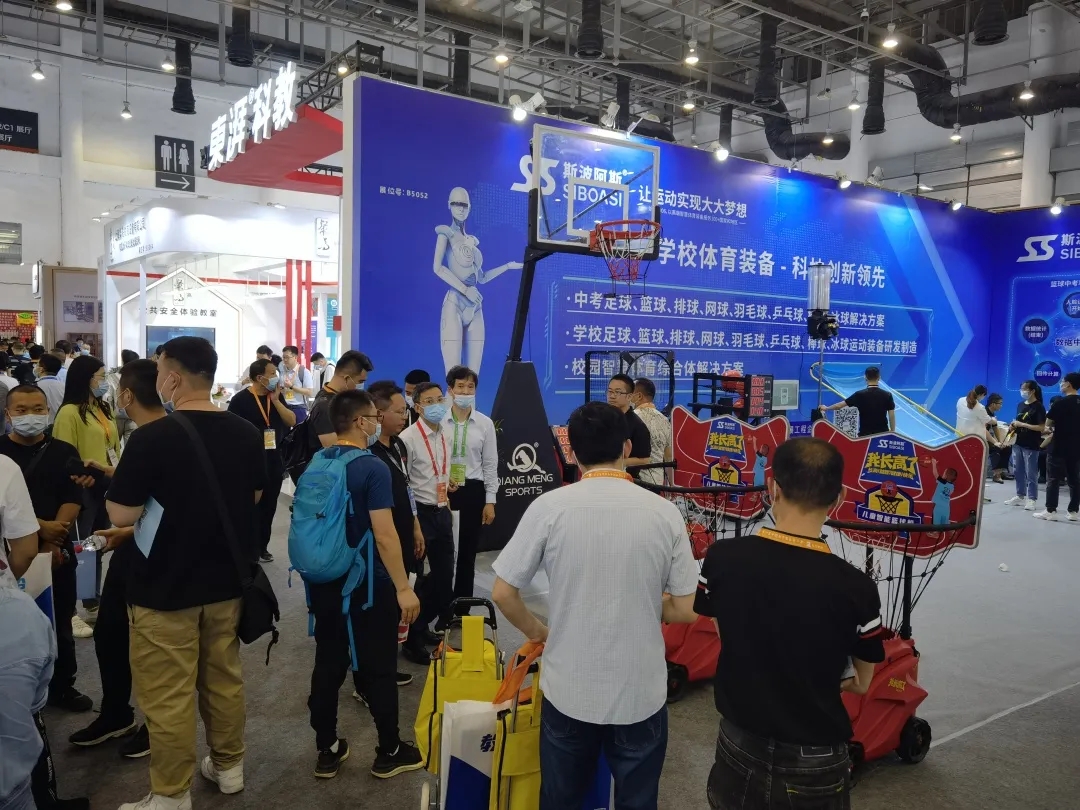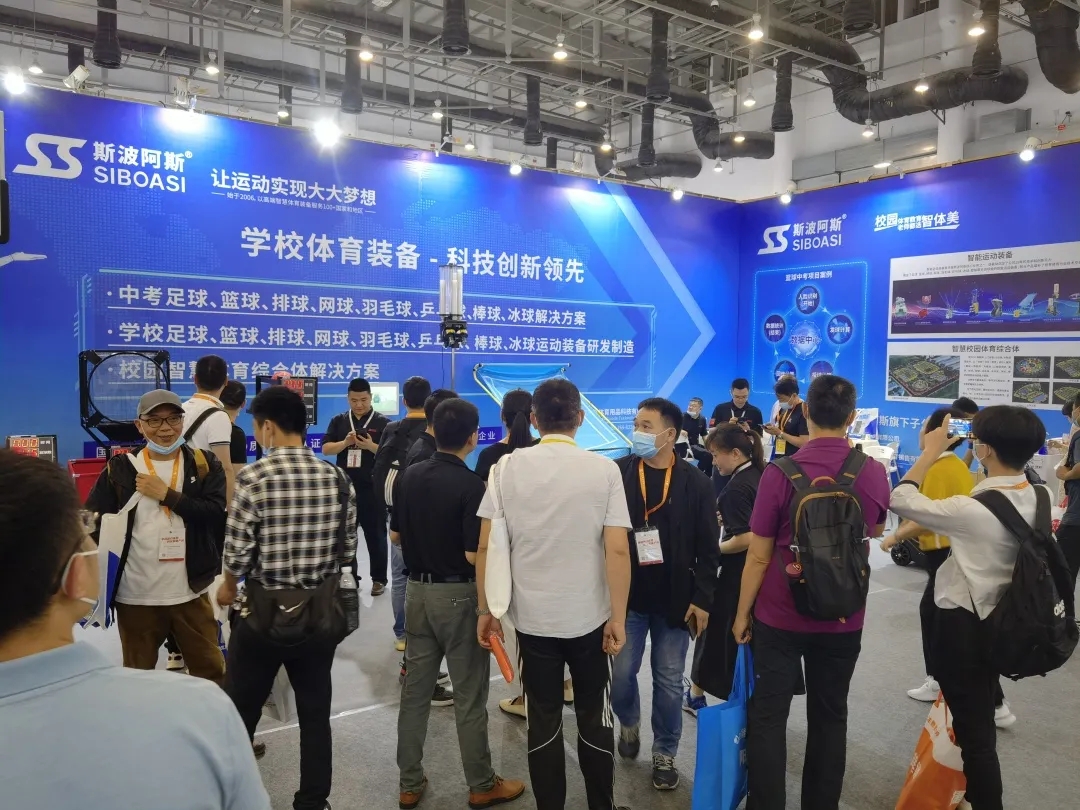 This exhibition have been going for three days. all "siboasi man" are very positive and glad to introduce product to the visitors.
At the same time, we have received some good suggestion from our clients. We will try our best to research better and better product and offer best quality service.
Thanks for all the visitor come to our booth.
Kindly noted, our company will take part in China Sports Show in Shanghai China.
Time: 19th-22th, May
Exhibition stand: 4.1E102
Address: Shanghai Exhibition Center
Siboasi welcome for your coming.